Interior painting by Kettering Kustom Painting. How is your bedroom looking.  Does your bedroom need a make over.  How about removing all the furniture and let us paint the walls and do white detailed painting on the molding around the windows and the floor molding too. The ceiling needs a make over too.  While we are doing this we can paint all the trim on your fireplace.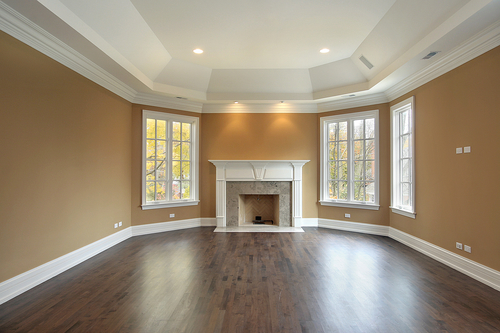 This bedroom is great, with lovely windows that surround the fireplace.  The color of walls is very pleasing to the eye and will bring a warm feeling, especially when the fire place is lit. The warmth will radiate throughout the room.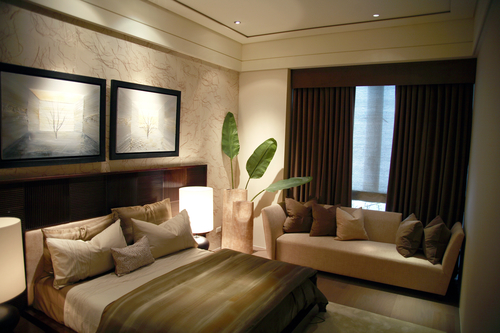 This bedroom painting has a very modern look,  even the wall paper is very unique. The wallpaper looks like a textured wall design.  Today wallpapers are very modern looking.  Gone are the days of old looking wallflower wall paper.  Wallpapers look very rich and textured looking.  We specialize in new applications.

For a custom quote, call Kettering Kustom Painting.
Phone:  937-252-4932
Send an email on our Contact page.